Annie and Andrew Memorial Fundraising Weekend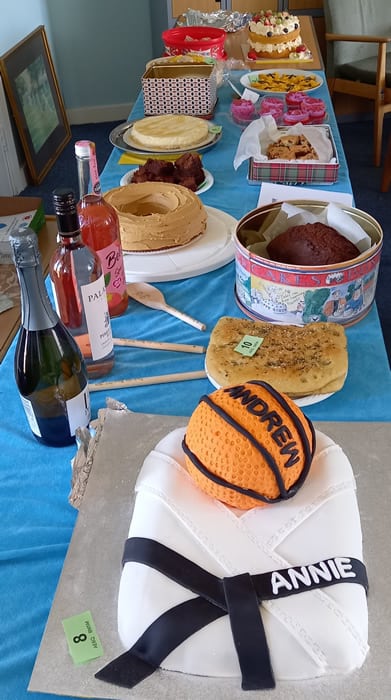 The weekend of May 7th-9th sees a number of activities aiming to raise money for some permanent memorials to Annie Dilek and Andrew Smith, two wonderful students lost far too soon to cancer.
Friday saw a Sackville Staff bake-off, with some amazingly creative entries.
Judge 'Paul Hollywood' (who looked suspiciously like Mr Grant) gave third prize to Ms Fleming for Colin "Grown up". There had to be some reference to caterpillar cakes after all! Second prize went to Mrs Thomson from finance, for the gorgeous cream and fruit sponge. Mrs Thomson's daughter Jade was one of Annie's closest friends.
First prize however went to our canteen manager Mrs Palmer for her lovely tribute to Andrew and Annie (at the bottom of the picture here).
On Saturday it is the turn of Mr Endersby to run a marathon on the south Devon coast, and over the weekend many staff are taking part in a virtual relay. Parents can support these fundraising activities on the Scopay payments page.
More details can be found in the latest edition of Sackville News. Below Mr Endersby writes about two students for whom he was head of year, and who none of us will ever forget.
Annie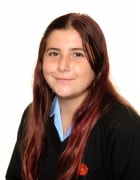 Annie Dilek was a popular member of her form and year group and could always be relied upon to help with any new students that arrived in her form group. She entered into activities with enthusiasm and her glass was always half full. Annie always stood up for what she believed was right – she had a very strong sense of right and wrong. In everything she did, she always wanted to do her best. She started her A level courses in a similar fashion and would have gone on to achieve great things – she often said she wanted to be a nurse. When Annie became ill with cancer, it was no surprise that the whole of the sixth form wanted to help and support in whatever way was practical. Annie was also a warrior of martial arts and yet such a gentle giant who was such a wonderful support for her peers. Perhaps best summed up as a beautiful soul on the inside and out. 
Andrew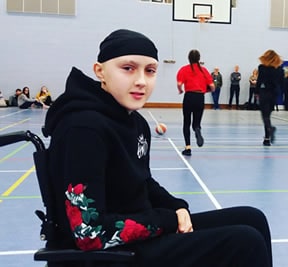 Andrew Smith loved taking part in extra-curricular clubs and teams in both basketball and football. He was a popular member of his form group and had also volunteered at the end of Y7 to help with the transition of the Y6s who were starting in September. In the twelve months following his cancer diagnosis, despite constant treatment, he kept up with his school work and his friends. He amazed the nursing staff with his basketball skills during his stays at the University College Hospital, London. We hosted a fundraising Basketball match in the Sports Hall for Andrew to raise money for UCH. The whole of Y8 at the time were in attendance and when Andrew entered the Sports Hall with his family, a cheer that went up almost took the roof off. Andrew got involved and took some free throws from his wheelchair… which he scored … obviously!! Perhaps Andrew is best remembered as always having a smile!