East Grinstead Foodbank – thank-you for your donations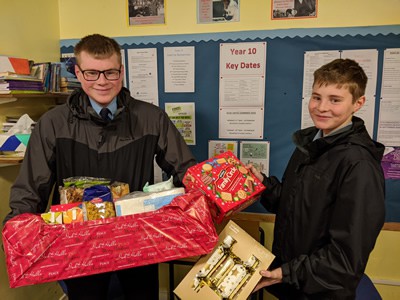 Monday 9th December saw two car-fulls of Sackville donations taken to the East Grinstead Foodbank.
Pictured here are Archie and Freddie Mabey, whose mother Mags Donovan kindly did the trips from school to the foodbank.
The wonderful hamper with which they are pictured was brought in by Layla Ahmet  in year 11.
We would like to thank everyone who donated so generously, Mr Endersby and the school charity team for organising the collection, and of course Ms Donovan for transporting all of the donated food.