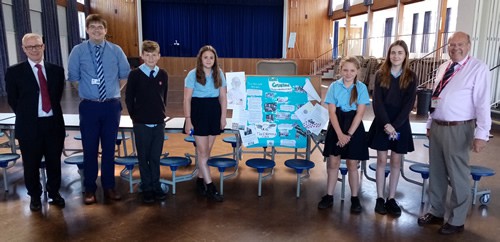 2021 saw the first ever award of the Michael Leppard History Prize. The prize is in memory of former teacher Michael Leppard who passed away in 2019, and is sponsored by the East Grinstead Society of which Michael was a founder member.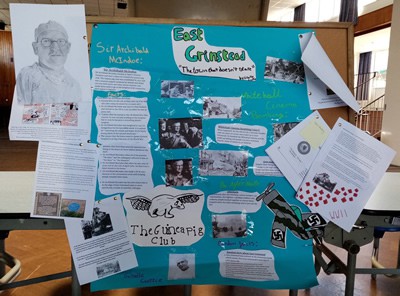 Entrants were asked to produce a short project on the history of the town, and this year the prize was shared by four year 7 and 8 students. Well done to Tomas Dewberry, Giselle Currie, Elsa Woodcock and Lilly Hill. Each student recieved a £25 voucher for WH Smith, presented by Mr James Baldwin, Chair of the East Grinstead Society.
Next year students will be able to work on an entry for the prize in our extra-curricular history club.