Le francais en direct!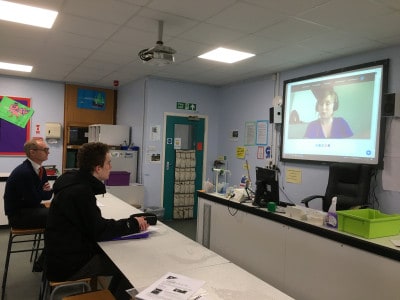 On Friday 4th December  our Year 12 French class attended a live event hosted by the British Film Institute, about the cult film La Haine.  This hard-hitting work is the film we study for A level, and as we are unable to visit the Institute this year they came to Sackville instead. 
The presentation was a great introduction to the film covering the film's themes and  techniques and analysing two key scenes.  Tout en français, bien sûr!