Mid-Sussex applauds Head Boy Ayo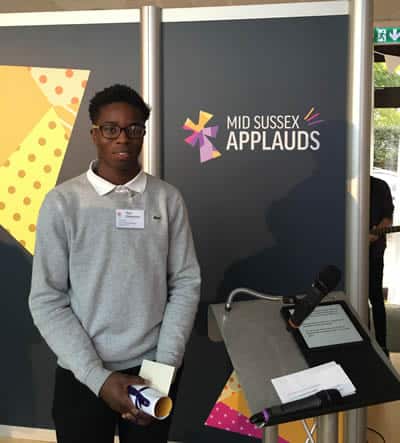 Congratulations to our head boy Ayo Odeyinde, who has been named Young Volunteer of the Year at the Mid-Sussex Applauds Reception at Eastcourt on Sunday October 13th.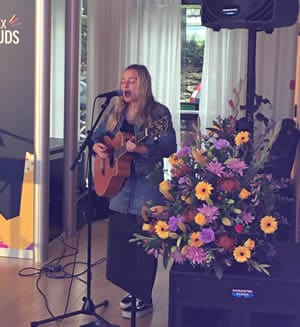 The judges were impressed by Ayo's many volunteering exploits. During the last summer holidays he arranged a sports summer club, obtaining all of the necessary permissions, arranging for DBS checks for helpers and securing funding. Twenty primary aged students each day had their holidays enormously enhanced by his efforts. 
Ayo regularly volunteers as a sports leader at Estcots Primary School, offers his services to the Welcome Cafe at Trinity Methodist Church and also accompanies members of his scout troop to Charters Retirement Village to support residents there.
Well done indeed Ayo – all this and still time to play a key role in the annual Sackville-Imberhorne Memorial Game.
Thank-you also to Mr Heatley, Seren Foulds, Toulah Morgan (pictured), Jamie Bland, Ali Cumpatescu, Saskia Crumpton and Chloe Harman who gave up their Sunday afternoon to play some wonderful music at the event.