Sackville honours the victims of the mosque attack in New Zealand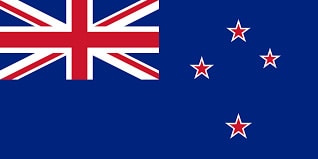 Sackville students held one minute's silence on Friday 22nd March to honour the victims of the terrorist attack in Christchurch. The silence was organised by the school Head Team, who emailed every student with the following message:
At the end of period 2 on Friday (22/03/19), there will be an organised minute of silence to remember those who lost their lives in the recent shootings that took place in New Zealand. This minute of silence has been organised by us, the Head Team, and will fall exactly a week after the horrific attack. If you aren't already aware of what happened, two mosques were attacked in New Zealand by an armed gunman in what can only be described as an act of terror. 50 Muslim men, women and children were murdered in cold blood within a 17 minute period at their place of worship.
We feel that this tragedy is of equal significance to previous terrorist attacks, for instance the Manchester and Paris attacks, and so would like to set a marker as a school that such senseless killings are NOT justifiable. In such controversial times, we believe it is important to take a minute to reflect and recognise the awful, discriminatory violence that is happening around the world.