An incredible performance from Sackville swimmers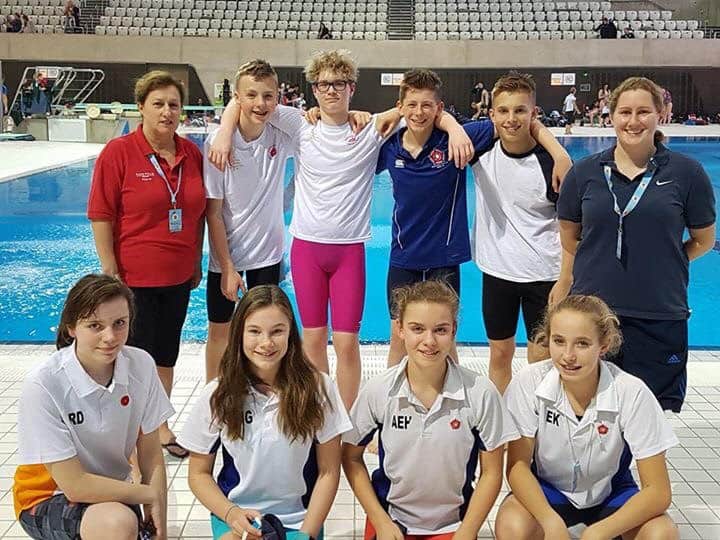 Our swimming team competed in the National Finals this weekend at the London Aquatic Centre, after their awesome qualifying performance last month.
Having originally qualified in 24th position, the girls' team improved to come 18th.
Meanwhile the boys improved from their qualifying position of 17th to finish 12th.
Both teams were competing against the very best school teams in the country, and so these results represent a truly fantastic achievement.
We would like to thank the students for their impressive efforts, their parents for transporting and supporting them, and Mrs Rigg and Miss Offler for giving up their Saturday to accompany the squad.
Pictured here alongside Mrs Rigg and Miss Offler are Joe Lancaster, Sam Wiles, Ed de Barra, Nathan Randall, Rachel Davies, Emily Graziano, Abigail Hall and Ella Kessell
Well done again – a real highlight in the crowded Sackville sporting calendar!