Sackville wins Virtual Sussex School Games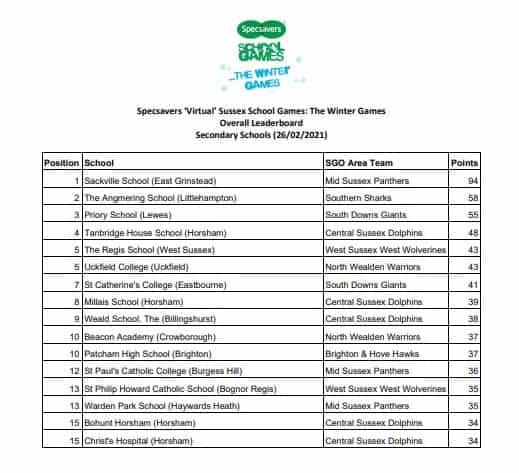 You can't keep a good team down … 
We are all missing after school fixtures; their return will be a big sign of the return to normality!
In the meantime the virtual efforts of our sportspeople have meant that Sackville has been crowned winner of the Sussex Secondary Virtual School Games.
That looks like a healthy points advantage to us!