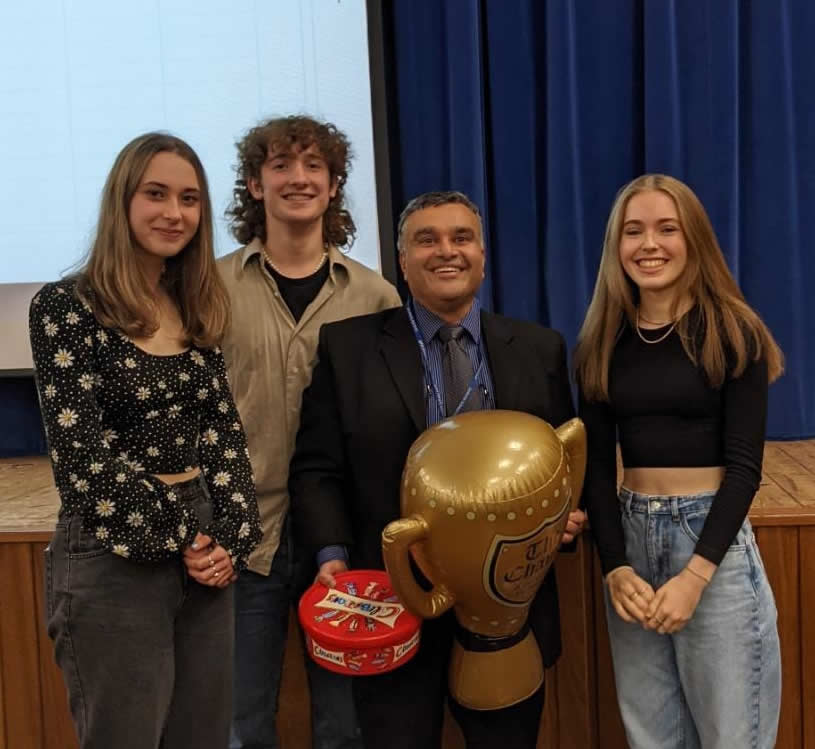 Our annual Children in Need Quiz is back after an enforced absence last year. The 2021 version might just have been the best yet, with perfectly judged rounds testing the staff and student teams.
Well done to Jessica Holland, Millie Knowles, Alex Lucas, Emily Williams, Eleanor Lacey, Holly Aston and Nicole Noakes who made up the winning student team. Once again the maths team won the staff prize. None of this would have happened without the extended efforts of our four senior students Leah Bush, Eric Parker, Phoebe Smith and Archie Mabey.
The grand total raised was £885.