The Sculpture Day is here at last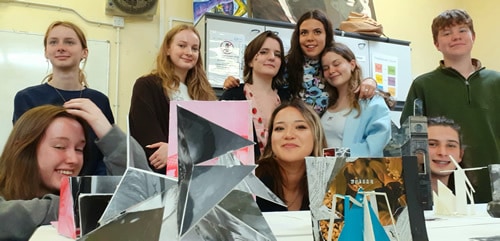 Y12 photography students were treated to a full day of sculptural activities this week, inspired by visiting artists Andy Webb and Dave Stephens. As he described the theme of conflict behind his work, Dave had the students both laughing and on the edge of tears. Students channelled these emotions into a series of built structures, taking their photographic work into 3D forms. The resulting pieces can now be seen in Reception.
This special event was sponsored by TASEG (The Art Society East Grinstead) and we thank them for enabling us to enrich the curriculum during such a challenging year.