More success for Ella, Callie and Urban City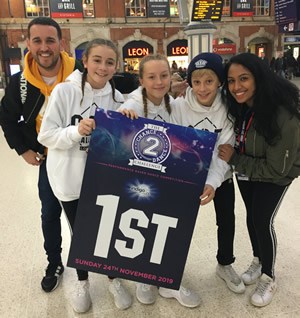 There was more success for Ella Brown (year 10) and Callie Devlin (year 8) from the Urban City's Division dance troupe on Sunday 24 November, as a flawless performance saw them top the Chance to Dance Awards 2019.
Judges from Britiain's Got Talent and Strictly Come Dancing were left in no doubt after their performance, and the troupe walked away with the £2000 top prize.
Well done to both girls – and good luck in the first Religious Studies mock this week Ella!