Sackville vocational courses unite to commemorate D-Day at Littlefair Care Home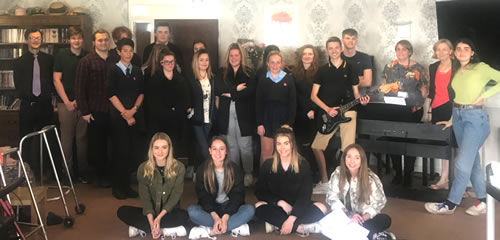 Celebrating the 75th anniversary of the D-Day Landings three of our vocational courses came together to delight the residents of Littlefair Care Home with an afternoon tea event. Mrs Smeaton, Leader of hospitality, provided the inspiration (and the bunting) at the event. Her BTEC students served a vast selection of home-made cakes and drinks including a heavenly coffee cake.
Whilst enjoying their refreshments the music students organised by Mr Heatley played a selection of modern and classical pieces which had toes tapping all around the room. A particular favourite was Pink Floyd's 'Wish You Were Here'.
During the event BTEC health and social care students, led by Mrs Valentine, interacted with the residents and surveyed their opinions on how they rated the event. The whole afternoon was voted a success by all.
Thank-you to all of the students and staff involved.