West Sussex Music give concert at Sackville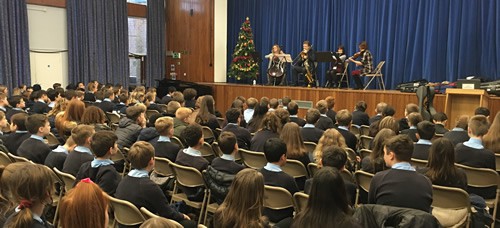 Students from years 7, 8 & 9 were invited on Tuesday December 17th to a small concert to enjoy a variety of classical music pieces and learn more about the different instruments of the orchestra.
Many thanks to West Sussex Music for providing this opportunity.
If students wish to have instrumental or singing lessons at school they can apply through the West Sussex Music website www.westsussexmusic.co.uk.