Year 10 students learn the art of public speaking at Sussex University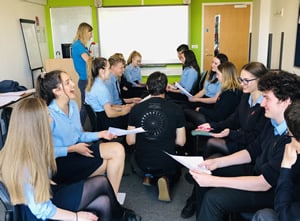 Some of our year 10 students began the new half term with a visit to Sussex University to learn the skills involved in public speaking and debating.
Students were introduced to rhetorical techniques, and were then able to put them into practice, recording the output into their phones to enable them to judge their progress.
Well done to all of the students and thank-you to Sussex University for hosting us!