Year 12s enjoy the cut and thrust of economic debate at the New College of Humanities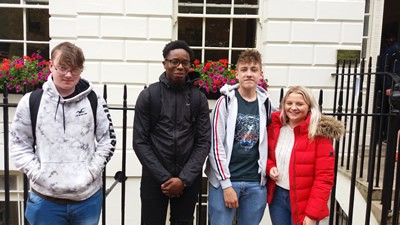 Congratulations to four of our year 12 business and economics students who travelled to the New College of Humanities on June 19th to engage in debate about the role of technology in economic development. Liam Edwards, Ayo Odeyinde, Bob Coxon and Caitlin Black debated whether the UK should increase the proportion of GDP spent on overseas aid from 0.7%, and whether developing countries should prioritise education over other competing claims on resources. 
A further session run by Noisy Classrooms in the afternoon engaged the students with how blockchain technology could assist in facilitating microfinance – a timely discussion the day after Facebook launched its own e-currency.
Thank-you to the New College of Humanities for hosting, and PiXL for organising and facilitating.