Midsummer comes in midwinter …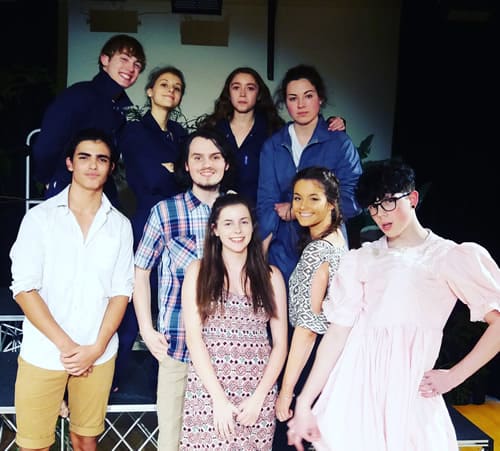 Our year 13 drama students treated a highly appreciative audience to two different interpretations of scenes from Shakespeare's 'A Midsummer Night's Dream'. We were transported from a dismal December evening to the enchanted setting of Shakespeare's comic masterpiece by the sheer exuberance of the performers.
Both groups performed in the style of the Kneehigh Theatre Company, which always demands deep reserves of energy. The performances this time were especially high-octane, and had the audience in frequent fits of hysterical laughter.
All this makes us anticipate all-the-more their devised pieces, the performing arts showcase and the school show next term. Congratulations on two fantastic performances!