Your photos of home schooling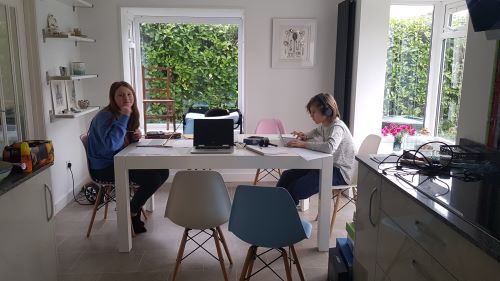 We know it is not ideal, but it's here for a few more weeks. Why not share with us your favourite images of lockdown learning? To get us started, here is the Vermeer family during the last week in January. Lauren and James are hard at work at their live lessons. The laptop in the middle is loaded up with mum's Open University course – and the happiest member of the family is just visible curled up in the window!
Do you have a photo to share? Please email it to us!