CURRICULUM INTENT
At Sackville we aim to provide an engaging knowledge-rich curriculum that allows all students to achieve their potential regardless of their ability or talents; ensuring as a school that we fight for every child. Our curriculum will provide clear progression routes which prepare students for the world of work and to live fulfilling adult lives as global citizens; leaving students with a lifelong love for learning.
CURRICULUM RATIONALE
Below is Sackville School's current curriculum model: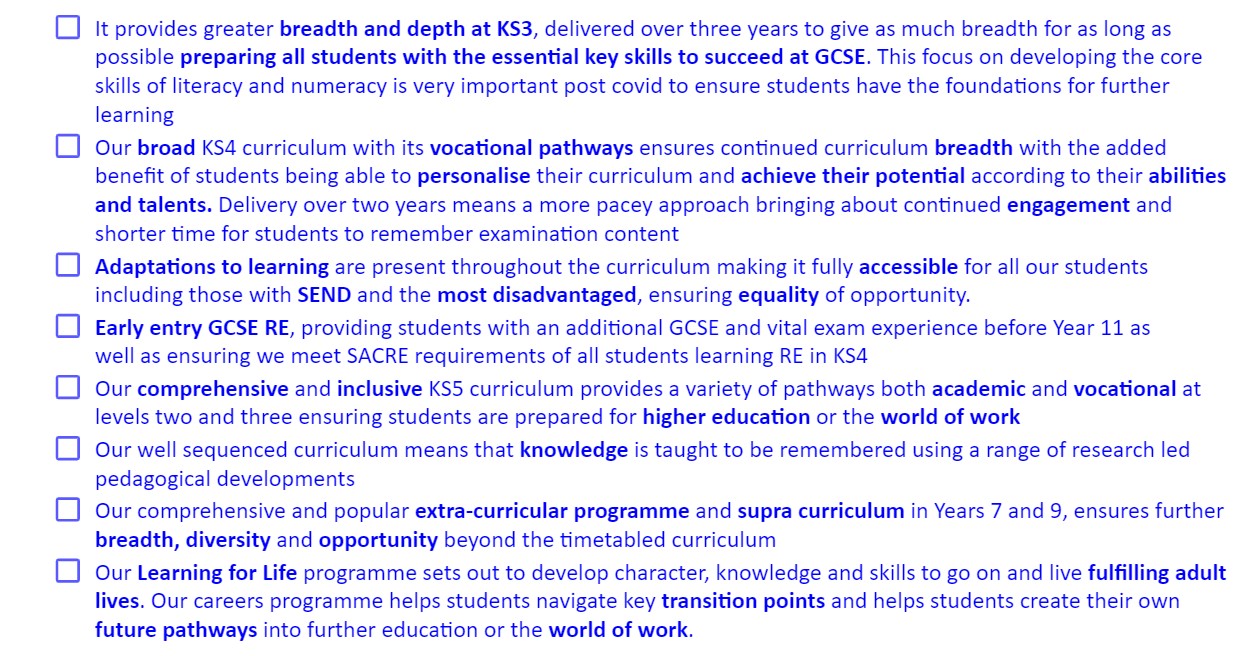 The subjects we currently offer are shown here.
Should you have any queries about the curriculum please contact Paul Street, Deputy Head: pstreet@sackvilleschool.org.uk