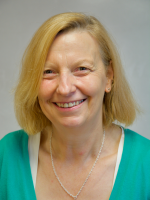 We are proud of our large and successful sixth form at Sackville. The sixth form serves our local community and has an intake of between 350-400 students. We have a long running and consistent track record of results well above the national average –this is a trend we always seek to maintain and better.
The majority of our students are ones who stay on at the school following their Year 7- 11 studies. However, we regularly warmly welcome a significant number of students from other schools, both inside and outside the county and from a variety of different schools.
We offer our students a wide range of courses which can be tailor made to suit individual needs. This includes traditional A levels, Applied A levels and vocational courses, as well as a designated course for those still needing to gain core English and Maths GCSE qualifications. Our clear message to our students is that we will always seek to accommodate their needs in terms of their programme of study, future aspirations and well-being. We pride ourselves on our flexible course offer and balance this against upholding high standards. We run dedicated Oxbridge and top universities tutor groups, regular university advice clinics, careers events aimed at apprenticeship applications, independent study skills and training sessions for students. Much of this is coordinated by our UCAS leader who works closely with the sixth form tutor team, given high quality advice and practical assistance. This is all in addition to a programme of spiritual, moral and cultural development we offer.
Whilst we have expectations academically of our students, we place a very high value on the mental well-being of our students to ensure that they can perform to their best level, as well as enjoy sixth form life. On our sixth form team we have an intervention manager, trained in mental well-being, as well as a dedicated support manager and careers leader.
We encourage sixth form students to lead by example and serve both their own school community and the local community. They are true role models, whether working with and coaching the younger students, representing the school in town and international events or acting as ambassadors at open and parents' evenings. They have many opportunities to take leadership roles and to participate in a range of voluntary roles, whether at local schools, charitable enterprises and organised events through school. Mr J Watson, Deputy Head of Sixth Form, leads much of this work as well as coordinating our large sixth form student leadership team.
If you wish to visit our school for a tour, please contact our sixth form support manager at jplumb@sackvilleschool.org.uk