"Carrots are better than sticks; smiles achieve far more than scowls; rewards succeed where punishments fail"
This week we are proud to announce that we have launched our new rewards and recognition policy. Our new rewards points system is built around the nine Sackville values and the Sackville Way (SWAY); encouraging students to exhibit behaviours which allow our community to thrive and to live the Sackville values every day. In addition students will be rewarded for good attendance and academic progress.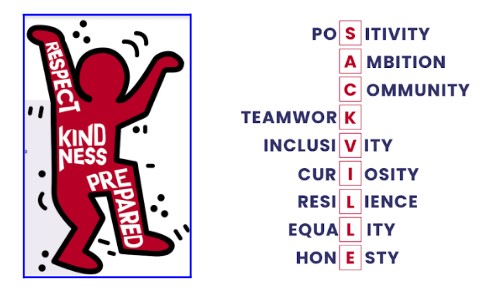 Staff have been asked to award at least three points per lesson and students have been encouraged to collect points in all categories to demonstrate they are living our values. There will be key milestones for students to aim for and more tangible rewards associated with these. As families you will be regularly updated with students' progress and will be able to monitor reward points on the 'My Child at School' app.
We believe in celebrating success and with this in mind, we will be holding an annual Sackville Graduation for all year groups celebrating students' successes in five key areas: Progress, Living Our Values, Attendance, Beyond the Curriculum and Giving Back. Check out the criteria below: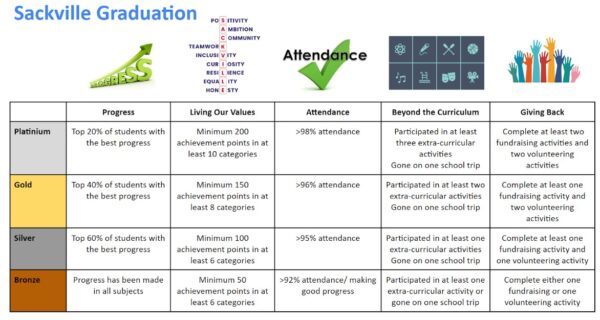 This is something we are very excited about and look forward to the forthcoming celebrations.