Welcome to our careers opportunities page where you will find many opportunities for discovering more about apprenticeships and work experience.
Discover more…
Apprenticeships
Join Us For Our Higher Apprenticeship Lunchtime Live Event – 12th Dec
Each year Heidelberg Materials take on a large number or degree apprentices across the country. Log on to our webinar and find out more about the roles available and how to apply.
Why join CBRE?
Property is the building blocks of where we live, work and have fun. Every building you enter has been directly affected by someone working in the property industry. There is a wide range of career paths and opportunities that await you in this industry that is focused on people above everything else. In joining CBRE's Next Generation Cohort, you will be shaping the future of Real Estate.
You will have excellent training and mentoring from industry experts and specialists, who will share invaluable knowledge and experience with you. You will be a part of a wider cohort of like-minded young professionals who you will develop with in your career. We give you the opportunity to work on world class projects, with an unmatched portfolio of clients, so that you gain the knowledge, skills and ability to become the future leaders and our Next Generation of CBRE.
The apprenticeship scheme is a four year programme (may vary) that combines learning on the job, formal training, and optimum support. It is open to individuals with A-levels, who have chosen not to pursue a degree. You will work for four days a week and have a mandatory study day each week.
We have opportunities in:
Real Estate
Project Management & Building Consultancy
Environmental Consultancy
Accountancy
Human Resources
Marketing
Our apprenticeship applications for 2024 open on 4th December 2023 – please sign up to our talent community here to be the first to find out when they go live!
For more information about being a student at CBRE visit https://www.cbre.co.uk/careers/students-and-graduates
Applications for BAE Systems 2024 apprenticeships are now open – apply now!
Why a BAE Systems apprenticeship?
From the depths of the ocean to the far reaches of space, as a BAE Systems apprentice, you could play an important part in creating the next generation of products and services to secure all our futures. It's a career you can be proud of.
What would I be doing?
With apprentice vacancies across engineering, business, technology and manufacturing, whichever role and business area you choose, you'll be given real responsibility from day one. You'll be supported and coached by some of the brightest minds, all while earning a competitive salary, learning and developing new skills and feeding your curiosity, through both hands-on experience, and the classroom.
What's in it for me?
In return for your hard work, you can expect all the benefits, training and development opportunities you need to launch your career and achieve your potential:
A competitive reward and benefits including access to share schemes, discounts and a pension; and generous annual leave
An environment where you can bring your authentic self to work, in an inclusive and supportive culture
Hands-on experience on real-life projects
Fully funded and industry recognised qualifications, all the way up to a degree if you choose, setting you up for a lifetime of success
Job security in a thriving sector, with endless career opportunities
Apply now
Sound like a BAE Systems apprenticeship is for you? Great! But hurry, hurry as the application window closes 28 February 2024 – to secure your role, apply now.
Thales have Apprenticeship opportunities
Our Graduate and Apprentice Roles for our September 2024 intake are now live – Click here to apply!
Unlock Your Future at Amazon's Path to Success Through Apprenticeships Virtual Event! Tuesday 7th November, from 5pm – 6:30pm.
Have you ever wondered what it's like to work for a company that ships 1.6 million parcels a day? And makes over 500 Billion dollars of revenue? One moment working in audiobooks and then the next moving into the robotics of a virtual assistant?
Well we have got you covered! We have a VERY exciting opportunity for you as we are hosting an 'Unlocking your future': Amazon's Path to Success Through Apprenticeships Virtual Event on the 7th November from 5pm – 6:30pm. If you are looking for an exciting opportunity to kickstart your career and gain valuable skills while working with one of the world's most innovative companies, do not miss this exclusive introduction to Amazon's apprenticeship programs!
We all know the world renowned Amazon for their Prime shopping, Amazon Videos and Amazon Alexa. However, Amazon have many more exciting industries in which they work in; whether you're interested in tech, operations, business or creative roles, Amazon's apprenticeships provide a unique path to gain experience and knowledge while earning a competitive salary!
This is an opportunity like no other to hear from one of the world's largest companies and the experience will certainly set you apart when it comes to applying to such a prestigious business. Amazon is an enterprise which fuels innovation in ecommerce, technology, software and much more. Working with such an innovative company allows apprentices to share ideas and fuel their own creativity.
During this session you will hear from senior leaders at Amazon so you can understand what it takes to get to the top of such an extraordinary company. Additionally, you will take part in interactive workshops and Q&A sessions so you will have the chance to interact and network with successful leaders in the company where our experts will provide valuable advice and guidance, helping you make informed decisions as you navigate your own career path.
Don't miss out on this unique opportunity to learn, network, and explore potential career paths within Amazon. Click on the following link to apply now and secure your spot!
Application Link:
https://www.surveymonkey.co.uk/r/AmazonsPathToSuccess
Careers in Technology and Engineering Apprenticeships Event 
An exclusive opportunity to gain free mentorship and connect with leading women in STEM at BP, Pfizer, Dyson & more!
We are excited to invite you to the 'Careers in Technology and Engineering Apprenticeships Event' an event tailored for young women and non-binary students eager to explore apprenticeships and careers in these dynamic fields.
Join us for a unique experience in collaboration with some of the industry's giants, including Dyson, Pfizer, BP, and Salesforce (more soon to be announced).
This event will include:
Networking: Connect with like-minded individuals and industry professionals.
Industry Panel Event: Gain insights from experts at the forefront of engineering and technology.
Sponsor Trade Stands: Explore the offerings of our esteemed partners.
Interactive Workshop Activity: Get hands-on experience and enhance your skills
Event Details
Name of event: Careers in Technology and Engineering Apprenticeships Event
Date: Friday 19th January, 2024
Times: 11:00 AM – 4:00 PM
Location: Salesforce office in London, Liverpool Street
Applicants must be:
A female or non-binary student
Living in England
In Year 13 for the academic year 2023/24
Studying at least one STEM subject
Considering an apprenticeship
Click Here to Apply Now    Deadline: December 1st, 2023
Banking & Finance Apprenticeships with Arbuthnot Latham
This year, we are celebrating 190 years of serving our clients. Today, we combine private and commercial banking, wealth planning, and investment management; we are relationship-led and believe in service-led banking, powered by modern technology. Diverse and talented, with exceptionally high professional standards and a passion to deliver the very best for our clients, our people are our most vital asset.
We have several fantastic Apprenticeship vacancies, created for college and 6th form students finishing full time education in 2024, looking to start their career in Banking whilst continuing their education in a relevant subject to their new role. Our two-year programme is designed to provide you with the skills and experience to help you progress your career and contribute to Arbuthnot Latham's continuing success. This will be delivered through on-the-job learning which aligns to your enrolled apprenticeship course. You will gain a full understanding of how the bank works, gain exposure to senior leaders and opportunities to work on different projects. On successful completion of the programme, your training, experience, and your external qualification will set you up with excellent career prospects.
You will be able to join the scheme in September 2024.
During the programme, you can expect to:
Work as part of a diverse team contributing to the team deliverables.
Complete an externally accredited programme in a specific field which involves spending at least 20% of your work week studying.
Build your breadth of experience through on-the-job learning.
Take part in a structured training programme covering technical industry knowledge, professional, and soft skills.
Gain an understanding of our products and services and how they meet the needs of our high-net-worth clients.
Be empowered to build your leadership skills and agile thinking.
Develop relationship management skills and build your professional network.
Contribute your ideas and knowledge to a project.

Gain exposure to senior leaders, mentors, and different areas of the bank.
You will be part of our growing community of apprentices, benefitting from a supportive and collaborative working environment.
Please see below a list of our current Apprenticeship vacancies. Please apply to your one or two preferred vacancies, depending on your career aspirations. The vacancies will remain open until we receive enough applications, so please apply quickly to avoid missing out. 
Click on the vacancy title in blue to read more and apply.
Credit Operations Administrator – Apprenticeship
As a Credit Operations Administrator you will join a busy Credit department and receive full training to perform the role. You will learn the Credit Process, including preparation, review, and control of lending documentation. The team provide a first-class service to the front office whilst ensuring that the lending complies with the bank's policies and procedures
IT Service Desk Assistant – Apprenticeship
As an IT Service Desk Assistant, you will receive full training to provide first line IT support via the efficient and effective use of Arbuthnot Latham's support desk software, offering an excellent level of customer service to the business. Once trained you will log and maintain calls utilising Service Desk software, answer the Service Desk phone and manage our new starters and leavers' processes, including setting up accounts and preparing equipment
Commercial Banking Executive – Apprenticeship
The Commercial Banking Executive (CBE) Apprentice will primarily focus on providing proactive support to a Commercial Banker in the Commercial Banking Team. They will support the team with client acquisition and retention through regular client contact. With further experience in the role and with training, the Apprentice will be able to provide support with account opening and the preparation of lending proposals, to support the growth aspirations of the Commercial business
Private Banking Executive – Apprenticeship
The Private Banking Executive (PBE) Apprentice will primarily focus on providing proactive support to a Private Banker and their portfolio of clients. They will support Private Bankers (PB) with client acquisition and retention through client contact. With further experience in the role and with training, the Apprentice will be able to provide support with the preparation of lending proposals. The PBE will support the Private Banker, representing them in meetings or in communications.
Sales Support – Apprenticeship (Basildon)
Working with Renaissance Asset Finance (RAF), a subsidiary of Arbuthnot Latham, in Basildon, the Apprentice will receive full training to provide administrative support by processing all new deals from initial proposal through to pay-out, in line with department policies and procedures. You will work closely with the sales and credit teams to ensure a smooth transaction for the customer
Read more about Early Careers at Arbuthnot Latham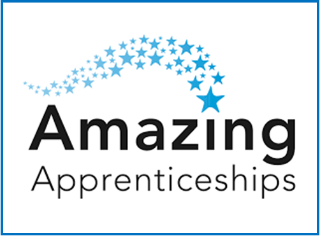 Please see the latest listing from Amazing Apprenticeship for higher and degree apprenticeship.  Link
We're HMGCC, His Majesty's Government Communications Centre.
Don't worry if you've never heard of us, we are used to it! We're all about exploring the limits of technology and discovering the unexpected. Our systems help protect national security – both at home and overseas.
Now we're looking for people who want to use their creativity, curiosity, and passion in an apprenticeship in one of our key departments.
We offer apprenticeships in five areas:
IT
Software
Manufacturing
Engineering
Electronics
No matter which you choose, we want someone like you – always up for trying new things and constantly improving. As a true team player, you're excited to share your ideas and learn from others. And because you understand the impact of our work, you'll bring integrity and professionalism to the table as we make a national impact together.
During your apprenticeship, you'll be amazed by the unique problems you'll work on and solve. We offer an environment filled with machinery and equipment you won't find elsewhere. And with the mix of classroom and team tutorials, you'll learn both independently and through teamwork.
But that's not all. In return, you'll enjoy all the other wonderful benefits our employees receive, including 25 days' annual leave (rising to 30 after 5 years' service), training and development opportunities, gym access, an excellent paid pension scheme and paid parental and adoption leave. You'll also have access to courses on time management, presenting skills, creative thinking, and more.
To find out more and apply, visit our website.
Emerging Talent Recruitment
We will OPEN applications for our apprenticeship and graduate
programmes w/c 2nd October! – Find out more here about
recruitment drop in sessions and webinars with the teams:

Capgemini | Environmental Degree Apprenticeship | London Opportunity | Apply Today! 
Capgemini, one of the world's leading technology and consulting companies is launching a brand-new degree apprenticeship programme this September, and it's tailored especially for aspiring Environmental Science professionals!
Capgemini has been recognised as a leader in technology consulting by several prominent organisations around the globe. And have also been named one of the World's Most Ethical Companies by the Ethisphere Institute for several years running!
Imagine working for such a great company, gaining a degree, valuable work experience, and earning a salary, all while pursuing your passion for sustainability and the environment. Capgemini's Environmental Science Practitioner Degree Apprentice Programme run in partnership with Kingston University, offers you just that!
Here are some key details about this incredible opportunity:
•         Duration: 5 year apprenticeship programme 
•         Paid permanent full-time role
•         Blended learning approach: typically 1 day per week on campus at Kingston University
•         Accreditation: Institute of Environmental Management and Assessment (IEMA)
•         Gain a degree from Kingston University: you'll attend a range of virtual and in-person workshops, engaging in fieldwork, site visits, and written assignments
•         Embrace student life and enjoy the chance to join the student union or societies at the university!
To be considered for Capgemini's programme, you will ideally have:
•         5 GCSEs at Level 4-9 (A*-C) including Maths and English
•         3 A-levels at grades A*-C or equivalent (1 preferred in Geography, Biology, Chemistry, Environmental Science, Geology, or Physics, though not essential)
Feeling inspired and ready to take the next step? Apply now and embark on a journey that will shape your future and make a real impact on our environment.
Application Link: 
https://www.capgemini.com/gb-en/jobs/4e27I4gBiNZTbKC6UY3P/degree-apprentice-environmental-science-practitioner-2023/ 
APPRENTICESHIPS WITH THE BRITISH ARMY
Amazing Apprenticeships is working in partnership with the British Army to support schools/colleges to inspire their students, families and colleagues about the exciting career opportunities and adventures that an apprenticeship in the Army can offer.
We will be bringing you a variety of exciting resources and information that will highlight the different apprenticeship opportunities available and what life as an Army apprentice is like, ranging from:
An exciting new film
A podcast feature
A series of webinars
Downloadable resources for students and parents/carers
We will also be taking a deeper look into how the Army Foundation College Harrogate helps 16-17 year olds to prepare for an exciting career in the Army, what support is available and how to access those opportunities.
For young people and those supporting them     7th November, 4pm
Find out more about AFC Harrogate and how the college helps 16-17 year olds prepare for a career in the Army and gain valuable skills.
Opportunity to become an Air Traffic Controller or Apprentice Engineer with Virgin Atlantic
We are excited to announce some job opportunities with two of our partners at Fantasy Wings that could launch your careers to new heights! The first is a Trainee Air Traffic Controller role with NATS, the leading provider of air traffic control services in the UK. The second is an Apprentice Engineer role with Virgin Atlantic, one of the world's most renowned airlines.
As a young person with a passion for aviation and engineering, these opportunities could be the perfect fit for you. You'll get to work with experienced professionals in the field, learn new skills, and contribute to the safe and efficient operation of air travel.
As a Trainee Air Traffic Controller with NATS, you'll undergo an intensive training program that will prepare you for the crucial role of managing the movement of aircraft in UK airspace. You'll learn how to use advanced technology and communication systems to ensure the safety and efficiency of air travel. This is a challenging and rewarding role that requires excellent communication skills, attention to detail, and the ability to work well under pressure.
As an Apprentice Engineer with Virgin Atlantic, you'll be part of a team that maintains and repairs some of the most advanced aircraft in the world. You'll learn how to diagnose and fix complex technical problems, work with cutting-edge technology, and develop your engineering skills. This is an exciting opportunity for anyone who is passionate about aircraft and engineering and wants to work for one of the world's most prestigious airlines.
Both roles offer excellent career development opportunities and a chance to work in a dynamic and exciting industry. You'll be supported by experienced professionals who are passionate about helping young people succeed in their careers. If you have a passion for aviation, engineering, and want to be part of a team that makes a difference, we encourage you to apply for one of these roles.
To apply for the Trainee Air Traffic Controller role with NATS, please visit https://www.nats.aero/careers/trainee-air-traffic-controllers/ and submit your application before the closing date. Ensure you click 'Fantasy Wings' on the where did you hear from us section to increase your application visibility
To apply for the Apprentice Engineer role with Virgin Atlantic, please visit https://careersuk.virgin-atlantic.com/search-and-apply/engineering-apprenticeship-2023-1068 and follow the instructions. Ensure you click 'Fantasy Wings' on the where did you hear from us section to increase your application visibility
Both roles are paid roles whilst your training and upskilling is paid for. Air Traffic Controllers is a high reward, interesting and high paid role as you progress and Engineering is an exciting, highly transferable and very rewarding role as you progress in your career.
Our 2023 Apprenticeship scheme is now live! We have over 70 vacancies.
We are at the heart of construction, committed to building progress and transforming the industry to deliver a more sustainable future for all. We are recognised as one of the safest, most customer-focused companies in this space and we are looking for you to be part of our movement to grow, innovate and develop together to create continuous value.
With a broad range of specialisms, from engineering, Managers, Technicians to sales, we are confident you will find a path that feels right for you. Build progress with us.
Positions Available
Materials Technician Apprenticeship   – More details here
Sales Apprenticeship – More details here
Who are they? Balfour Beatty is an international infrastructure group based in the United Kingdom with capabilities in
construction services, support services and infrastructure investments.
Where are they located? UK, US, Hong Kong with bases more locally in London, Redhill and Crawley
Offer apprenticeships in:
• L3 Apprentice Civil Engineer
• L3 Apprentice Business Admin
• L3 Apprentice Planner
• L6 Degree Apprentice Planner
• L4 Apprentice Project Manager
• L3 Apprentice Rail Technician (Signalling)
• L3 Apprentice Business Admin
• L3 Apprentice Digital Project Delivery Engineer
• L3 Apprentice Customer Service Advisor
• L3 Apprentice HSES Advisor
• L3 Apprentice Rail Plant Fitter
• L6 Degree Apprentice Civil Engineer
• L6 Degree Apprentice Quantity Surveyor
• L3 Apprentice Procurement Assistant
• L3 Apprentice Overhead Lines Technician
More info:
• See the attached excel spreadsheet for current vacancies in the south, it's a live document with links to the job
postings on Balfour Beatty's careers portal. More info here: https://www.balfourbeattycareers.com/early-
careers/apprentices/
Who are they? RSM UK is a provider of audit, tax, and consulting services to middle-market businesses. It is the seventh-
largest business advisory firm in the United Kingdom and the sixth-largest globally
Where are they located? Globally, more locally offices in Guildford and Crawley.
Offer apprenticeships in: various apprenticeships within AAT, ACA, CTA, ATT, CA
More info: Visit https://www.rsmuk.com/careers/students/school-leaver-apprenticeship
Listing of current apprenticeship as listed on Amazing Apprenticeship here
If you haven't already heard of us, Babcock is an international defence company. We provide a range of products and solutions to enhance our customers' defence capabilities and critical assets. Babcock operate as four main sectors – Marine, Nuclear, Land and Aviation.
If you'd like to be involved in work that can make a real global impact, Babcock is the place for you. Every project we undertake aims to make the world more safe and secure.
We offer a wide range of opportunities to develop a career in the area that interests you most, with some great support and benefits.
If this sounds like it could be for you, visit our website to discover the apprenticeship that's right for you. Help us to create a safe and secure world, together.   You can see all our available roles here  
Work Experience Opportunities
We are absolutely thrilled to invite you to our exclusive all female work experience evening event on Thursday 30th of November at the VUE Cinema in the thriving London Leicester Square. It's one of the most central locations you can get in the West End, so you won't want to miss it! 
We have a fantastic line-up of companies attending, with Global Bank Goldman Sachs, Amazon, Bloomberg, one of the biggest insurance companies in the world Willis Towers Watson, Global Accounting Giants KPMG, FTSE 100 Property Developer Berkeley Group, Global Investment Manages and Hedge Fund firms Legal & General & Fidelity International and more huge names still yet to be announced! We are so excited to share our fully packed agenda with you – it will give you an incredible opportunity to get some invaluable work experience and something fantastic to put on your CV. 
You'll have the chance to network with senior female industry professionals and find out more about their roles and experiences. There will also be inspiring talks and workshops from leading women in the Business, Tech, and Legal industry. Plus, you can even win some fantastic prizes (like laptops, and vouchers) just by attending! Come along and take part in this amazing work experience event! You won't regret it – we promise.
Key Details: 
Thursday 30th November 5pm – 8pm, VUE Cinema Leicester Square
Meet and network with global employers, take part in workshop and panel discussions
Smart casual dress code is advised, parents / guardians can drop off and pick up only
Something great to put on your CV and talk about at future job or university interviews
Due to an unprecedented demand for our in-person events (those of you that have been before will know!), we do run at maximum capacity. Please do book now if you are interested in securing a space – places will be given out on a first come first serve basis. 
Booking Link:
https://www.surveymonkey.co.uk/r/YPFemalesOfTheFuture
Females of the Future Work Experience Event – London Leicester Square – Thursday 30th November, 5pm – 8pm
   Work Experience Insight Days with BA
We are happy to introduce Work Experience Insight Days at British Airways. This is a one-day Work Experience
opportunity, aimed at inspiring the next generation of talent, by giving students a taste of work and the aviation industry.
Applications are open now!
What does a Work Experience Insight Day at British Airways look like?
Our Work Experience Insight Days are a way for students to gain first-hand experience of working for British Airways.
The day will include activities, Q&A panels, workshops, tours, guest speakers and more! We are offering 3 different types
of Insight Days across September – December, see more information below.
• Airport Operations Work Experience Insight Day (20th November 2023)
We put our customers at the forefront of everything we do, and our colleagues on the frontline go above and beyond to
give our customers an unforgettable experience. You can expect to hear from our ground team and cabin crew on their
day-to-day roles.
For further information use this link.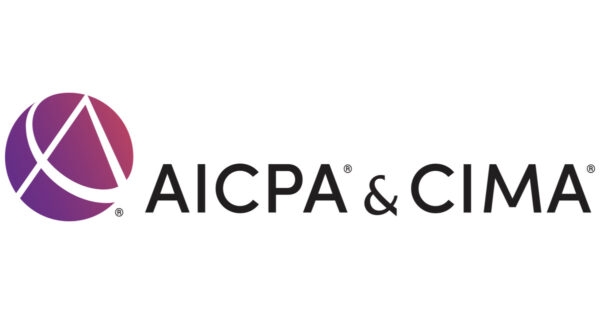 The CAA (Civil Aviation Authority), responsible for regulating the Aviation Industry in the UK, has asked us to share an exciting opportunity for young individuals aged between 15 and 18. They are offering a virtual work experience programme this summer, allowing participants to gain valuable insights and engage with one of the largest aviation organisations, not only in the UK but globally. The programme covers various areas and responsibilities of the Civil Aviation Authority, including regulation, safety and security, HR and communication, corporate strategy and policy, and even space! To register for this unique experience, please visit: https://www.springpod.com/virtual-work-experience/aviation-aerospace-virtual-work-experience
Career Launch Work Experience programme
PwC are delighted to announce that applications are open for their brand new Career Launch Work Experience programme, and their Virtual Insight programme, taking place this summer.
PwC's Virtual Insight programme is open to Year 11 and 12 (in England and Wales, Year 12 and 13 in Northern Ireland, or S4 and S5 in Scotland). It's designed to provide students with an insight into different business areas, and the chance to build their network whilst developing their employability skills.
This summer, we're bringing back our Virtual Insight Programme for Year 11 and 12 students (Year 12-13 in NI, S4-5 in Scotland). This three-day programme will provide you insight on how our experts solve business problems at PwC, while enhancing your employability skills through interactive workshops and networking with our colleagues.   Apply Now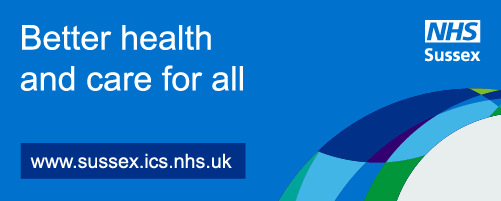 Opportunity for Online work experience with Allied Health Professions.  Please use
https://www.springpod.com/virtual-work-experience/allied-health-professional-online-work-related-learning
Nursing:
Health Education England Nursing Online Work-Related Learning (springpod.com)
Medicine:
Health Education England Medicine Online Work-Related Learning (springpod.com)
We have a new programme format to reflect the changes at British Airways over the last couple of years, and all information on our programme can be found on Speedbird Z 
What does work experience at British Airways look like now?
Our placements blend the virtual with reality – an exciting mix of Speedbird Z tasks, virtual workshops with colleagues and in person insight days into our business.
The three areas students can gain a glimpse into include: Engineering, Airport Operations and Business at BA.
The virtual parts of the placement are UK wide and we're planning to hold the 'in-person' days at all our key sites – LHR, BAMG, BAMC, MAN and NCL.
Here's how students can apply for a placement with us:
Step 1: Sign up to Speedbird-Z as a user, our dedicated student website, where students can chat to BA digital mentors and complete "Work Experience pre-learning Modules" to give them a taste of the different departments within BA to understand where their interests lie.
Find out more and apply via: Speedbird Z – Student Site for Work Experience and Learning
Step 2: Apply for a hybrid Work Experience Placement through Speedbird-Z after completing the pre-learning content. Links to apply are within the content on the site. As part of their application, students will need to upload the project they worked on throughout their pre-learning. Placements will be delivered once every school term.
Step 3: After completing the placement, students will have the opportunity to join our voluntary Student Ambassador programme, where they complete a 3-day training course to become confident in promoting BA opportunities to their local student community.
Medicine | Engineering | Investment Banking | Law | Psychology | Computer Science | Entrepreneurship | 8 More Careers
We are delighted to share with you our autumn term career opportunities, which are available in 15 cutting-edge industries. Students will learn directly from some of the world's best professionals – doctors, lawyers, engineers, investment bankers and more – through a series of live, interactive simulations which provide tailor-made professional experience to ages 12-18.
All programmes take place on Sundays at UCL; students can also attend live online if they prefer. 
We expect to be fully-booked for our most popular programmes by 30th September so students should register as soon as possible
View and Register : Ages 15-18
93% of students on this summer's programmes said they'd recommend an InvestIN Summer Experience to a friend. Our 2024 Summer Experiences in London are available to register for now. Be first to guarantee your place on the work experience of a lifetime!