Our Governing Body consists of 13 members and operates with 2 committees
Tim Humphrey, Chair of Governors, writes:-
Hello,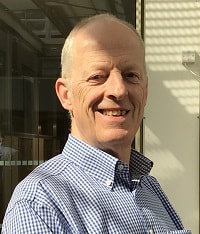 My name is Tim Humphrey and I am honoured to have been elected to the Chair of Governors of Sackville from the start of summer term 2019. I am a local family man living in East Grinstead with three children at the school; my wife and I both work in Crawley.
Sackville is a wonderful establishment blessed with talent at all levels, from the earliest learner to the longest-serving staff member. Being a Governor here is a great opportunity to be involved in achieving the best educational experience for all students, no matter what their individual starting point or anticipated destination.
Setting high expectations for the whole school community has produced amazing results and is a testament to the strong direction from the senior leadership team. As governors, our job is to challenge the school to set a stretching vision for the future and ensure progress against it. Most of all, the development and success of every one of our students is our driving passion; the ultimate achievement is in turning out happy, self-aware and emotionally literate young adults, properly prepared and equipped for whatever future challenges lie ahead of them.
I can't wait to get stuck into the role and to be part of the success that is Sackville School!



Tim Humphrey
16th July 2019
Clerk to the Governing Body: Mrs H Rodgers, hrodgers@sackvilleschool.org.uk