Welcome to our job vacancies and work experience page.
Discover more…
Job Opportunities
  Speedbird Pilot Academy
Fully funded training for aspiring pilots!
Make your flying dreams come true!
Further to the success of our previous cadet schemes, we are thrilled to announce its successor the launch of the Speedbird Pilot Academy.
This is a BA fully funded training scheme for up to 70 successful candidates working with selected Flight Training Schools.
We will be open for applications in September 2023 – please register for 'Pilots' job alerts on the career site here – British Airways – Future Pilots (ba.com) – to be notified of when the application
window will open.
In the coming months our Pilot Recruitment Team will be running live Q&A sessions for students and details can be found here:
• Date: First Wednesday of every month
• Time: 4pm – 5pm
• Location: Virtual
• Teams Link to Join: https://teams.microsoft.com/l/meetupjoin/19%3ameeting_NWViYmM0YjgtMzZhOC00NDI5LWE4MzktYjQ2NWI3ZjQ3Y2Zj%40thread.
v2/0?context=%7b%22Tid%22%3a%22ddd66cce-ffe1-4029-967c5e15ef73127f%22%2c%22Oid%22%3a%229a0ce3d2-8f71-4299-9ba2-e73078207d4b%22%7d
Calling all aspiring pilots! Our British Airways Pilot Recruitment team will be running monthly virtual 'drop in' sessions to answer all of your pilot career and training questions. The sessions will be informal teams calls, giving you the opportunity to find out more about the different routes to becoming a pilot. Join the team on the first Wednesday of every month at 4pm to 5pm, using the link above. We look forward to speaking with you soon!

We're delighted to let you know that our 2024 school and college leaver opportunities are now open and we have many routes through which you can join us.
If you're looking for opportunities to join us straight from school or college, our full-time School and College Leaver programmes are designed to help you develop your business skills through real client work, while also completing formal training and studying towards qualifications.
Perhaps you're looking for an opportunity where you can gain a degree and begin your career. Our Flying Start degree programmes offer you the opportunity to kick-start a career and go to university.
Or if you're not sure and want to find out more, our upcoming Virtual Classroom event series will give you an insight into our opportunities and support you with making an application.
Work Experience Opportunities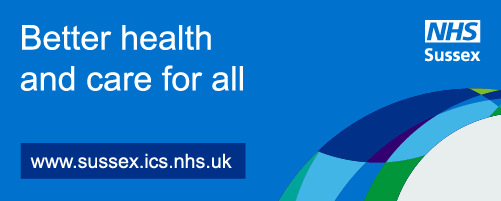 Opportunity for Online work experience with Allied Health Professions.  Please use
https://www.springpod.com/virtual-work-experience/allied-health-professional-online-work-related-learning
Nursing:
Health Education England Nursing Online Work-Related Learning (springpod.com)
Medicine:
Health Education England Medicine Online Work-Related Learning (springpod.com)