Charlotte is 'racing for life' in memory of best friend Megan; Ollie is riding the London-Brighton for the British Heart Foundation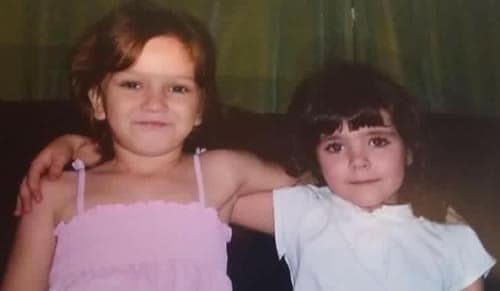 Sackville students are known for their fundraising, and it's a pleasure to be able to share the efforts of two of our senior students this month.
Year 11 student Charlotte Nolan is fundraising for Cancer Research UK on June 24th, doing the Crawley Pretty Muddy. Charlotte writes:-
I am doing the Race for Life in memory of Megan Radley. When Megan was three years old she was diagnosed with Neuroblastoma which she fought for two years. She had the biggest and brightest smile everyday. I am honoured to be able to call her my best friend and now I am honoured to be able to do this race in memory of such an amazing little girl.
Please help me raise £100 if not even more for Megan who was taken to soon.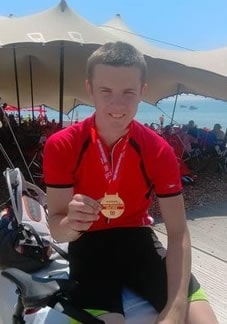 Charlotte (right) is seen here pictured with Megan. If you wish to donate, you can do so via the Cancer Research Website. Well done Charlotte – a great effort for a wonderful cause.
Meanwhile year 10 student Ollie Connaughton is taking part in the London to Brighton Bike Ride this weekend in aid of the British Heart Foundation. This is the second time he has taken part in the challenge. Ollie writes:-
I'm raising money for the British Heart Foundation's research and I'd be so grateful for your support. The BHF has helped halve the number of people dying from heart and circulatory disease in the UK but sadly every day hundreds of people lose their lives. £24 could pay for two hours of research by an early career scientist, but every pound helps so please give what you can to help me hit my target. Thanks!
Another great cause, and you can find Ollie's page on the Just Giving Website if you wish to support his ride.