Sackville students shine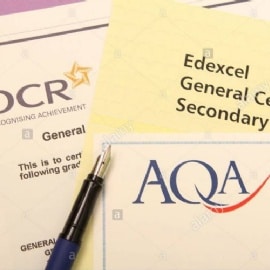 Sackville's year 11 students are celebrating their GCSE successes.
In this most extraordinary year students have shown resilience and maturity in coping with the unexpected curtailing of year 11 and the long wait to hear their results.
Despite the closure, their hard work and excellent attitude over the past two years of their GCSE courses have led to exceptional outcomes.
Strongest progress from year 6

Holly Aston
Caleen Chery
Charlie Dance
Leo Gott
Eloise Grainger
Farhad Hossain
Alex Lucas
Kiechelle Luyt
Sasha Prior
Mollie Putner
Jasmine Saunders
Anosha Shah
Jasmine Stevens-Rowse
Nadia Usman

Strongest grades

Leah Bush
Rachel Canepa-Anson
Issy Carrick
Leo Gott
Eric Parker
Sasha Prior
Ben Salter
Joe Sheridan
Hannah Sisley
Phoebe Smith
Steven Stevens
Sophie Taylor
Nadia Usman
Headteacher Julian Grant commented:
"We would like to congratulate them and wish them every success as they embark on their post-16 education. They have been a fantastic group of young people to work with and we look forward to sharing more achievement with them in the future."