Sackville success in International Rescue Drone Competition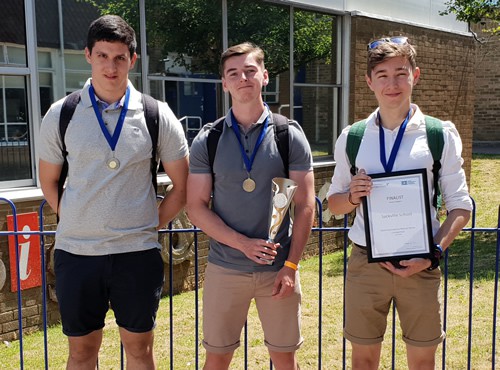 Or Shay, Arthur Bridgland and Oliver Roberts have come second in the International Rescue Drone Competition, just missing out on the chance to compete in the international final against the winning school from China.
Students were set a challenges based on the work of an international rescue organisation, which goes to places that have suffered a natural disaster and provides support for the emergency services.
Participants had to demonstrate how a drone could help in a disaster situation by travelling to areas beyond the reach of helicopters.
The students won a drone for their hard work. Well done!