Jamie's London to Brighton ride is a bit special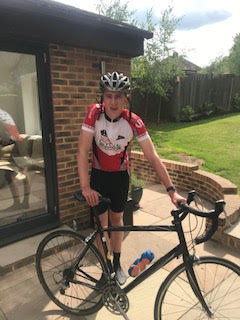 A year ago, Jamie Young in year 10 was coming to the end of a successful course of treatment for cancer.
To mark this anniversary, Jamie and a small team of friends and family are going to ride between the two hospitals who cared for him so professionally, the Royal Marsden in Surrey, and the Alex Children's Hospital in Brighton on Saturday June 20th. The route will largely follow the traditional London to Brighton Ride (which would have been on Sunday). The team of course need to stay two metres apart. Social distancing does not make this a sociable distance however, and by Saturday evening Jamie will have pedalled over 70km.
Jamie is raising money for the Teenage Cancer Trust and you can support his ride here. A fantastic effort form a remarkable young man.