Sackville students see the worst and the best of humanity on tour of Krakow
Our year 10 students spent the first days of half term in southern Poland visiting sights that show the best and worst of humanity.
Nothing can adequately prepare the visitor for the concentration and extermination camp at Auschwitz. Our youngsters were shocked by the nature of the exhibits and the true awfulness of the final solution. The memorial is a fitting commemoration of the vile depths humankind can reach.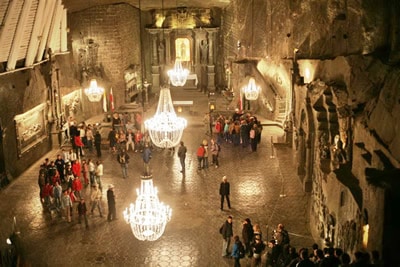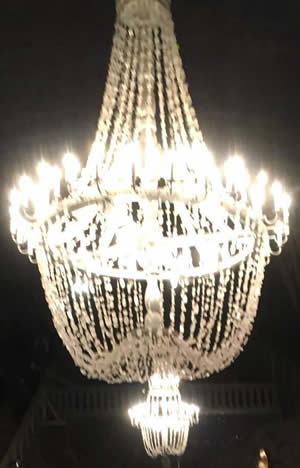 Students also visited the nearby Wieliczka Salt Mine, an enormous underground complex where once Jews were coralled to work in an subterranean armaments factory.
The mine is internationally famous for what has become known as the Underground Salt Cathedral of Poland, built by the miners in medieval times as a place to worship before going about their dangerous work. The cathedral is carved out of the salt, and everything within it is made from the mined material. Even the chandeliers are made of specially treated salt.
The cathedral is a place of awe-inspiring wonder. Like all visitors, our students were moved to silence as they lifted their eyes to take in the full wonder of the St Kinga's Chapel, marvelling at what beauty can be created by members of the same species responsible for the atrocities of the holocaust.
Other highlights included a tour of the old town, the Jewish quarter and the ghetto and Schindler's factory museum. Throughout our students were a real credit to the school.
All agreed it was a trip every student should take, and our year 10s came back with new perspectives on the human condition. We would like to thank Mr Morris, Ms Vance and Mrs Edwards for accompanying the trip, and Ella Douch for the haunting photo of the entrance to Auschwitz, and the picture of the salt chandelier.