Live theatre returns to Sackville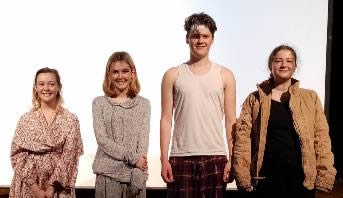 On Thursday 22 Ocotober live theatre returned to Sackville, albeit with an audience respectfully socially distanced. Our year 13 drama students put on a mesmerising performance of Jim Cartwright's Road. The play itself is a desolate depiction of deindustrialising Lancashire, and the students gave it added force by interpreting in the style of Brecht.
Congratulations to Aislinn Goss, Leah Griffiths-Ellis, Jack Charlton Nevitt and Madeleine Matthews.