Matt makes the England U18 reserve squad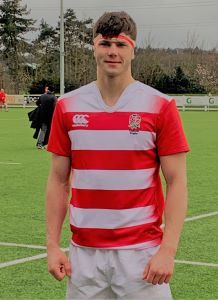 Congratulations to Matt Tomkinson in year 13, who has been selected for the England U18 reserve squad. This small group of young men support the National England Counties U18 main 23 player squad, for which Matt narrowly failed to be selected. 
Matt has played a season for the Sussex County under 18 team, and his impressive performances with them led to selection for the England Rugby – London & South West Divisional team, and finally to the selection weekend for the national side.
As he prepares for his A levels in the early summer Matt will remain on standby for a call up to the forthcoming matches against Ireland in April.