Sixth formers sent for (mock) trial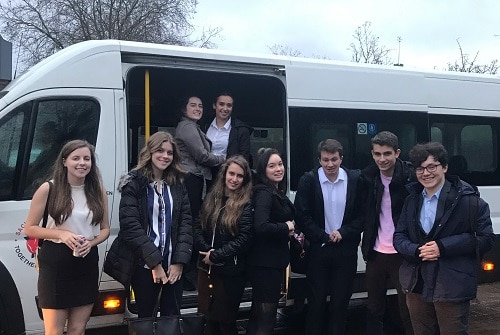 Congratulations to our sixth form law students for their excellent performances at the student Mock Trial at Maidstone Crown Court on Saturday December 1st.
It was a busy and worthwhile day.  Excellent advocacy from our barristers Danica Douglas, Melissa Turner and Morgan Hake meant that Tatyana Koleva was found not guilty three times. Clerk and usher John Hollins and Aimee Lane had also clearly fully prepared for their roles. Ben Thomas and Alistair Knox played the roles of witnesses with gusto.
Thank-you to Mrs Fleming and Mr Roberts for giving up a day at the weekend to accompany the students.