Now that was a showcase!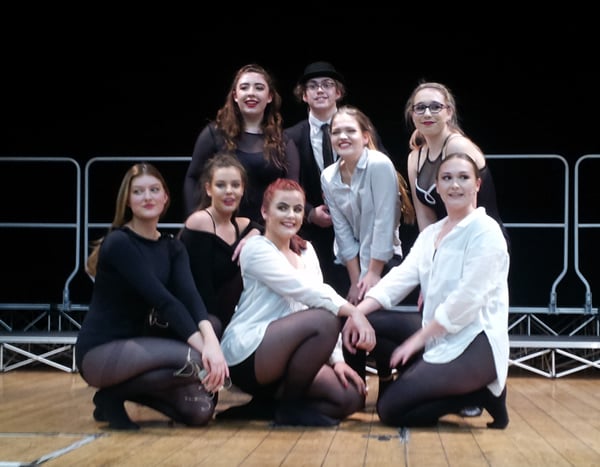 Congratulations to our year 12 and 13 performing arts students for their showcase spectacular on Monday 18th December. How they have managed to keep their energy levels so high this late in the term is a mystery perhaps only Mrs Newman can answer. 
Year 12s kicked off with extracts from Stephen Sondheim's 1970 musical Company which deals with the trials of Bobby, a popular 35-year-old struggling to commit to a relationship, let alone marriage. His espoused friends don't seem to make it easier for him to commit to matrimony, and despite a number of girlfriends he ends the play a single man. Great performances from the whole cast (Melissa Turner, Nuha Diaz, Eliza Roser, Juno Phitidis, Jordyn Hyre, Ethan Chapman and Thomas Whitwick) meant the first half of the evening rushed past.
This was followed by the final-year students performing selected numbers from two Bob Fosse directed shows, Chicago and Sweet Charity. Again, the energy and enthusiasm of the performers was infectious, and numbers like Cell Block Tango and Reach for the Gun would have graced any stage. Thank you to (pictured) Megan Parsons, Isobel Booker, Sophia Ody, Tia Bartlett, Amy Collins, Imogen Fraser, Catherine Belcher and Alex Walsh.
It makes us anticipate all the more eagerly the next performances these students put on. Apologies to the year 12 cast for the lack of a photo!