Sackville hosts first ever student leadership conference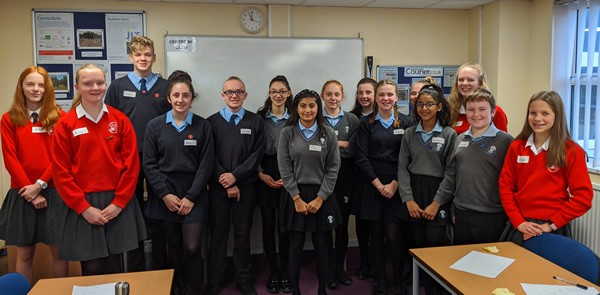 On Tuesday December 10th, Sackville hosted the inauguaral student leadership conference for the 'soft federation' of schools. We were delighted to invite delegates from Downlands and Imberhorne schools.
The delegates took time discussing what makes a good leader, and who in today's world they view as exceptional leaders. Each school then went on to present the work of their student council, junior leadership team and focus groups.
There was then time for discussion and the sharing ideas about student leadership could be improved in each school. The group agreed to meet again next year to see how their ideas are progressing. Mr Endersby who organised the event said 'It was a real pleasure to work with such inspirational and confident young people who really are the future leaders of our communities.'
Thank you to Mrs Pritchard (Imberhorne) and Mrs Cutress (Downlands) for bringing their students over.