Sackville's election results in hung parliament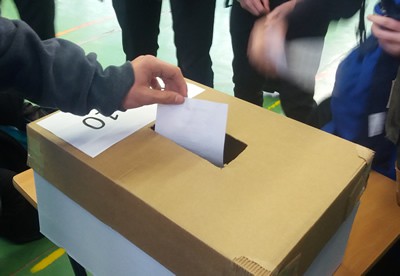 Sackville students took part in their mock election on Wednesday 11th December, to avoid clashing with the first installment of the school Christmas dinner.
The votes were counted on election day by our year 13 politics students – and the results were very close. The Conservatives won three year groups (9, 10 and 11), the Greens won two (7 and the sixth form), and the Liberal Democrats won in year 8.
Overall the Conservatives won the largest share of the votes, 26.6%, followed by the Liberal Democrats on 25.5% and the Greens and Labour tied on 23.9%.
Thank-you to all of the students who voted, and to Mr Morris and Ms Vance for organising the ballot.