So much in just one week … 
The students might only have been in for four days, but the first week in July had enough action for a fortnight. 
Our staff enjoyed their final INSET day of the year.  This began with each of our ten teaching and learning groups presenting the results of their research this year. We had input about engaging boys, motivation, Bloom's taxonomy, PiXL Edge and more. We know this will have an impact on our classroom practice over the coming years.


The day after saw our new year 6s arrive for their three-day induction programme. 270 youngsters running around the school certainly enlivened our community, no more so than during their treasure hunt on the last day.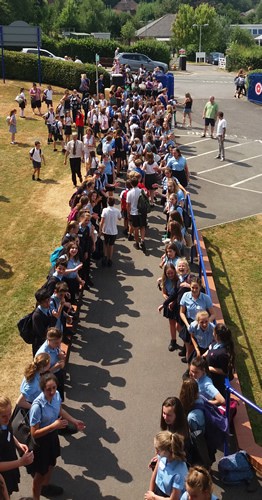 Our year 8 buddies were exemplary over these three days, and made sure that our new generation were welcomed in the Sackville way. 
A definite highlight was the year 9 performance of part of the musical '13' to the year 6s, who applauded the polished professionalism of the piece. Our year 9s are certainly stars in the making, and who knows what talent there is in year 6?
As these students left at the end of Friday, the year 8s made a guard of honour for the youngsters as they made their tired way to their parents at the end of an exhausting but exhilarating three days.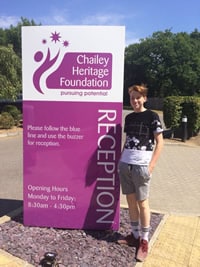 Many staff put in a lot of work to make these transition days work, but we would like to thank especially our transition coordinator Mrs Brown, pastoral support assistant Mrs Farrant and year leader Mr Thompson.
We'd also like to acknowledge the dedication of one of our year 8 students, Isaac Kilpatrick-Harrap, who spent the INSET day volunteering at Chailey Heritage School, helping some very seriously disabled young children to have PE sessions on adapted bikes and supporting them in a craft session too. Well done Isaac – you are a credit to Sackville.