Welcome to our new year 7s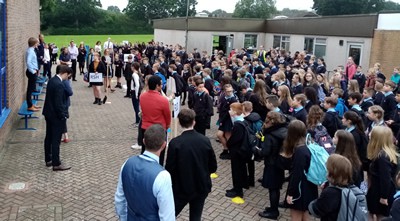 The start of the year is always an exciting time for us at Sackville; it is doubly so this year as we welcome back students who spent a lot of the spring and summer at home. We were particularly pleased to greet our new year 7s on Thursday September 3rd.
Assemblies in whole year groups are not currently possible, but it was good to briefly talk to the year 7s as a group in an outside space. They certainly impressed staff in their first two days; we are very much looking forward to accompanying them on their journeys over the next seven years, and seeing what amazing things they achieve.