Sackville remembers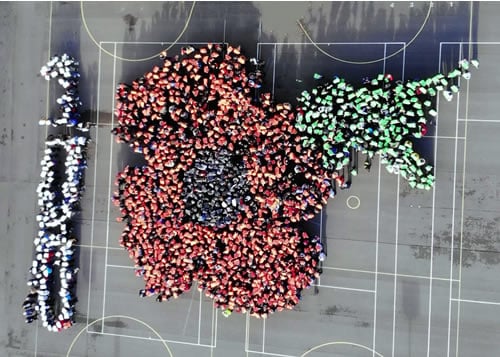 The Sackville Community marked the centenary of the Armistice this week by creating an enormous 'human poppy' on the school playground. For this important anniversary, every student and member of staff held up a coloured sheet to be part of the commemoration. The aerial photo shows how effective the event was.
This is one aspect of the way we have been remembering those affected by conflict this week. Every year group has listened to Mr Grant's assembly on why this commemoration is so important. Students have also been invited to think about the fragility of the peace after the Great War, especially relevant in the week of the eightieth anniversary of Kristallnacht. 
We have also been considering those who are caught in conflict zones today.