Sackville celebrates!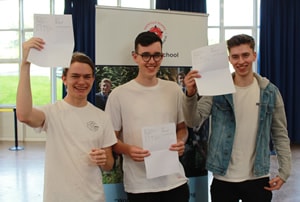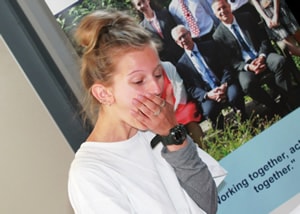 Sackville students are celebrating another really high quality set of A level results.
Half of all grades were at B, A or A* and over 90% achieved the higher C+ grades in English, maths and geography, with 83% in history and in physics. No fewer than 20 students achieved an A* or A grade in maths alone which is outstanding.
The students have once again coped remarkably well with the new, more challenging A levels and it is testament to their staff who prepared them thoroughly.
Top achievers include Grace de Souza who achieved a fantastic 4 A* grades and a further 11 students who achieved straight A/A*s: Sam Akehurst, Imogen Booth, Mark Botha, Jenny Brockbank, Olivia Burton, Ellie Bush, Alice Holman, Casper Parsonage, Will Roberts Percy, Ben Sweetman and Marnie Trewern. A further 7 students achieved 2 A/A*s: Hollie Barden, Tatyana Koleva, Treya Lufu, Ollie Moon, Emily Phipps, Tom Taylor and Melissa Turner.
Such strong results have led to great success in securing apprenticeship, first choice university, medical and veterinary school places.
Headteacher Julian Grant commented:
"We are thrilled with these results and I would like to congratulate all students, staff and their parents for the hard work and dedication that made these outcomes possible. A huge well done to the Sackville community!"