Cecee makes it 7 out of 7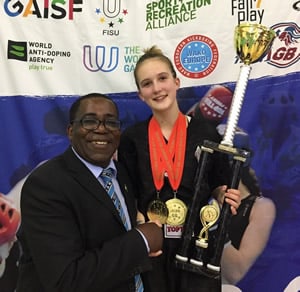 Year 9 student Cecee Cashman just can't stop winning! She had a year off from kickboxing competitions last year but her return this year has been spectacular.
She has now won the seven competitions she has entered. Most recently she has won
The Central Event of the GB Slam League

The WAKO Scottish Championships in Edinburgh

Two divisions at the South Eastern competition
This is a formidable success rate – well done Cecee.