Year 10 students design a car at the University of Sussex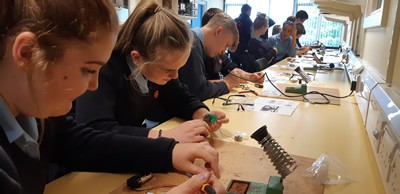 Congratulations to our year 10 students who visited the University of Sussex on June 6th to design a green car. This is part of the university's STEM outreach programme.
Our students impressed with their use of the SolidWorks program and their soldering skills. We are also pleased that their behaviour was described as 'exemplary'.