Another amazing performance from our drama students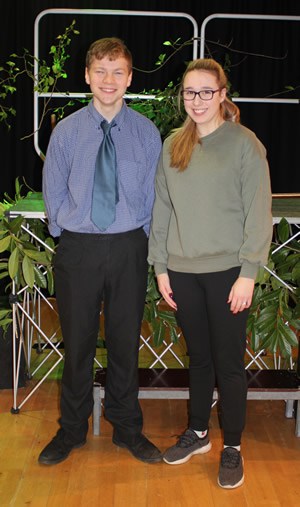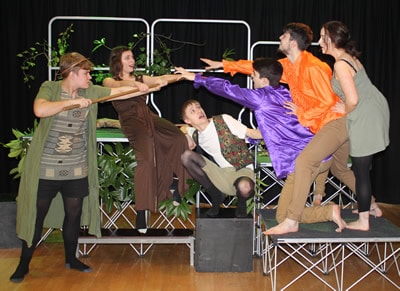 Our A2 drama students scripted pieces were performed in front of a live audience on Friday 8 December. The standards are so high each year that we have come to expect perfection – and that is what we got!
First up was an intense and immersive duologue from Tony Kushner's 'Angels in America', a play written and set in the USA at the start of AIDS hysteria in the 1980s. Alex Mustard and Imogen Fraser had the audience captive within seconds of the start of their compelling performance. The raw emotion portrayed by these young actors was extraordinary. We would have happily watched the entire eight hours of this play with performances such as these.
This was followed by a hilarious interpretation of part of 'A Midsummer Night's Dream', which went way beyond the humour already written into Shakespeare's comic masterpiece. Nathan Callis, Elise Flude, Tom Axtell, Rhys Harmour, Daniel Wheate and Kimi Brockley-Hatch gave high-octane performances in the style of the Knee-High Theatre Company, showing the hilarious consequences of getting a love charm wrong.
We are looking forward to the devised pieces these groups produce next summer. Well done and thanks for an evening of fantastic entertainment!
A special thanks too to Mrs Carrick, Mrs Newman, Mrs Warran and Mr Taylor for getting the students so well-prepared. Mrs Beasley would have been very proud this evening.