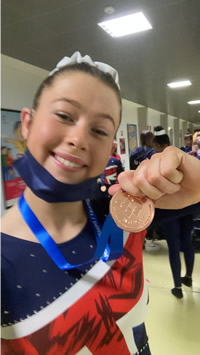 A huge 'Well Done' to year 10 student Evie Stone, who returned from Portugal in early December with a team bronze medal in the junior women's competition.
It's been a challenging year to get prepared for the event this year, as the normal school-holiday training camps had to be rescheduled for term time. This means Evie has schoolwork to catch up on, but we know with the dedication she shows this will present no more than a small bump in the road to her.
Congratulations, and we look forward to hearing of much future success!