Thank you for all the donations for East Grinstead Foodbank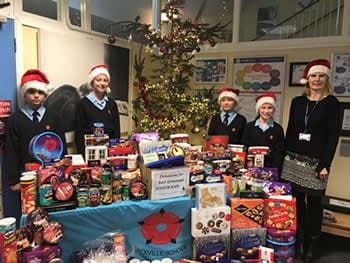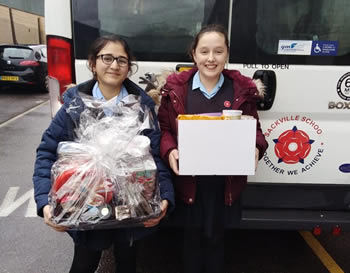 On Friday December 7th, we gathered together all of the donations we have received over the last fortnight and took them to the East Grinstead Foodbank.
In the picture on the left alongside Mrs Farrant, year assistant for year 7, are JJ Sarmiento, Millie Masterson, Dylan Gates and Ellie Davis.
Zelal Aytekin and Hannah Bellini-Tagg later helped Mr Elsdon pack up all of the food and deliver it to the foodbank.
Once again we would like to thank everyone who made a donation.