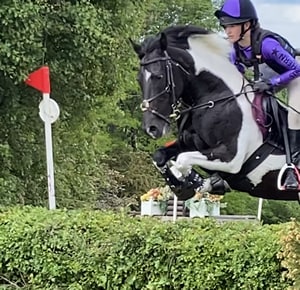 Congratulations to Gracie Beatty in year 9, who has just placed fifth in the Southern England Tetrathlon Team after competing in the Pony Club Junior Regional Competition in Warwickshire.
The tetrathlon is a demanding event that requires competitors to run, swim, shoot and show jump. We already know Gracie as one of the best runners in year 9, and it is no surprise she has talents in these other areas too.
A round of applause for Gracie on a fantastic experience and achievement – and well done to pony Lilly too!