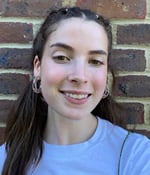 Issy White is a committed member of Sackville Sixth Form. Alongside working and studying, Issy is training hard for the Brighton Marathon to raise money for Parkinson's Awareness UK.
Like many in our community, she experienced losing a close relative during the pandemic. She is now channeling her energy positively to raise money for this important cause. Please see the link to her GoFundMe page for further information on how to support her.
On her page, Issy writes:-
Hello! I am fundraising to raise money for Parkinson's awareness UK. This charity is close to mine and my family's hearts following the loss of my amazing grandad in January 2021. Being a huge influence in my life, when he passed away, it was extremely painful and has left me confused and hurt as to why more couldn't have been done to prevent this disease from taking his life. An estimated 145,000 people in the UK alone suffer from Parkinson's disease, this number is set to rise by another 20,000 by 2030 so being able to support this charity and possibly being able to help just one person and their family would mean the world to me, knowing how painful it is to lose someone to this disease. Any contributions would be greatly appreciated. Thank you!