Top results for an exceptional year group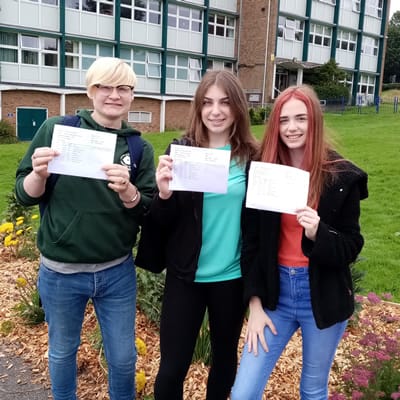 Not to be outdone by their year 13 peers, our year 11s celebrated a fantastic set of GCSE and level 2 vocational results on Thursday August 12th. This year group lost so much of year 10 and 11 to COVID closures but nonetheless responded with grit, determination, and an incredible facility for mastering virtual technologies.
We say this every year, but this really is an exceptional year group. The way they have worked with their teachers, support staff, and each other has been quite breathtaking. There is no 'grade inflation' here; the students have been assessed in a different way, and worked extraordinarily hard. Never have results been more richly deserved.
They are very well set for the next stages of their careers, and it is no exaggeration to say that it is impossible to imagine a finer group of young people to battle the barely surmountable challenges of the coming decades. Well done indeed class of 2021 – no superlatives are enough.