Hello … no wonder this bunch are popular …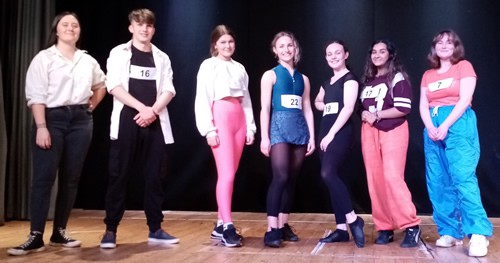 We just love our performing arts students at Sackville. Nothing, not even this awful year, can stop them. On Monday 14 December, our year 13s served up a wonderful musical theatre showcase with beautifully performed numbers from shows including The Book of Mormon, Matilda, A Chorus Line, Hamilton, Wicked, and Mamma Mia.
It was so refreshing to see some live theatre, albeit in front a masked audience reduced in size because of social distancing. As we went home to play those numbers again on Spotify (other players are available) one certainty was some fantastic grades in the summer.
Well done to Amber Davies, Alex Flude, Sophie Charman, Maddie Wrigley, Amy Hawtin, Anika Rahman and Rebecca Hollins. Thanks to the great team of Mrs Hodgkiss, Ms Warran, Ms Bartlett and Mr Hoelters for making it all happen.