It's gold again for Cecee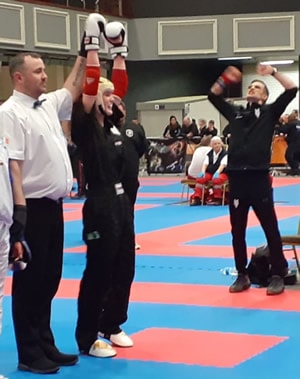 Our amazing year 10 champion kickboxer Cecee Cashman in year 10 took a weekend away from her studies at the end of February to travel to Dublin and collect yet another gold medal! This was at the WAKO Irish Open, the most prestigious tournament on the annual calendar. A win at this event is something special.
You can see how much this means to both her and her coach from the picture – even though she has so much gold on her trophy shelf already!
Well done once again Cecee.