James McMillan

It is with the deepest sorrow that we share the news that James McMillan passed away late on Monday April 6th. 
James joined Sackville as a teacher of computer science in September 2013. His calm unflappable presence and his subject knowledge were key to his many students achieving success. James always made himself available outside lessons, and most evenings there were students in his room improving their skills in one of the several programming languages in which he was fluent.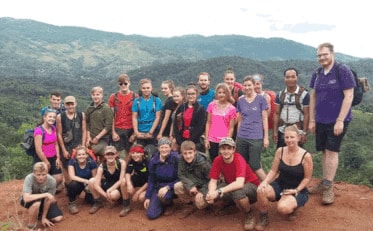 James also got involved in the extra-curricular life of the school, most memorably on World Challenge trips. This picture, from 2017, shows James on the right during the trip to China, Vietnam and Laos.
James was planning the 2018 trip to Malawi when he was diagnosed with a very rare form cancer. Though he was not able to return to work, many of his colleagues continued to visit him on a regular basis, and were always struck by his concern for their welfare before his own. He truly cared about the life of the Sackville community, and asked regularly about how his classes were progressing. 
Throughout his illness, James displayed remarkable dignity and bravery, and even at the very end was able to share jokes with his visitors.
James will be missed by us all, and our thoughts are with his partner and family at this time.