INSET days January 25th and 26th
Thursday and Friday 25th and 26th January are our third and fourth INSET days this year. Students in years 7-11 do not have to be in school for these two days. The two days are together to form part of the sixth form mock week, enabling our senior students to take their exams without losing teaching time.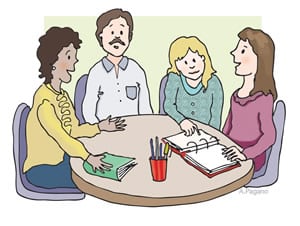 Meanwhile, our teaching staff will be undertaking two days of training. This starts with a meeting of the research groups we have running this year, and is followed on work to enhance the role of the tutor at school, including training on the delivery of spiritual, moral, social and cultural education (SMSC).
On Friday, we are delighted to host the world-renowned educational expert Shirley Clarke, who will talk about enhancing our learning culture. This is followed by staff working in their departments to create and review 'personal learning checklists' (PLCs) which we have found are a significant help to students as they take control of their own learning and revision. Some staff are also having their first aid qualification re-validated.
So lots will be going on even though (most of) the students will be enjoying a long weekend!